Event cancelled with apologies
We're sorry to say we've cancelled this event in consultation with the National Science & Media Museum, and in line with government advice to avoid public gatherings. We're working on ways to stay connected so you can enjoy our collection in new ways and will keep you updated.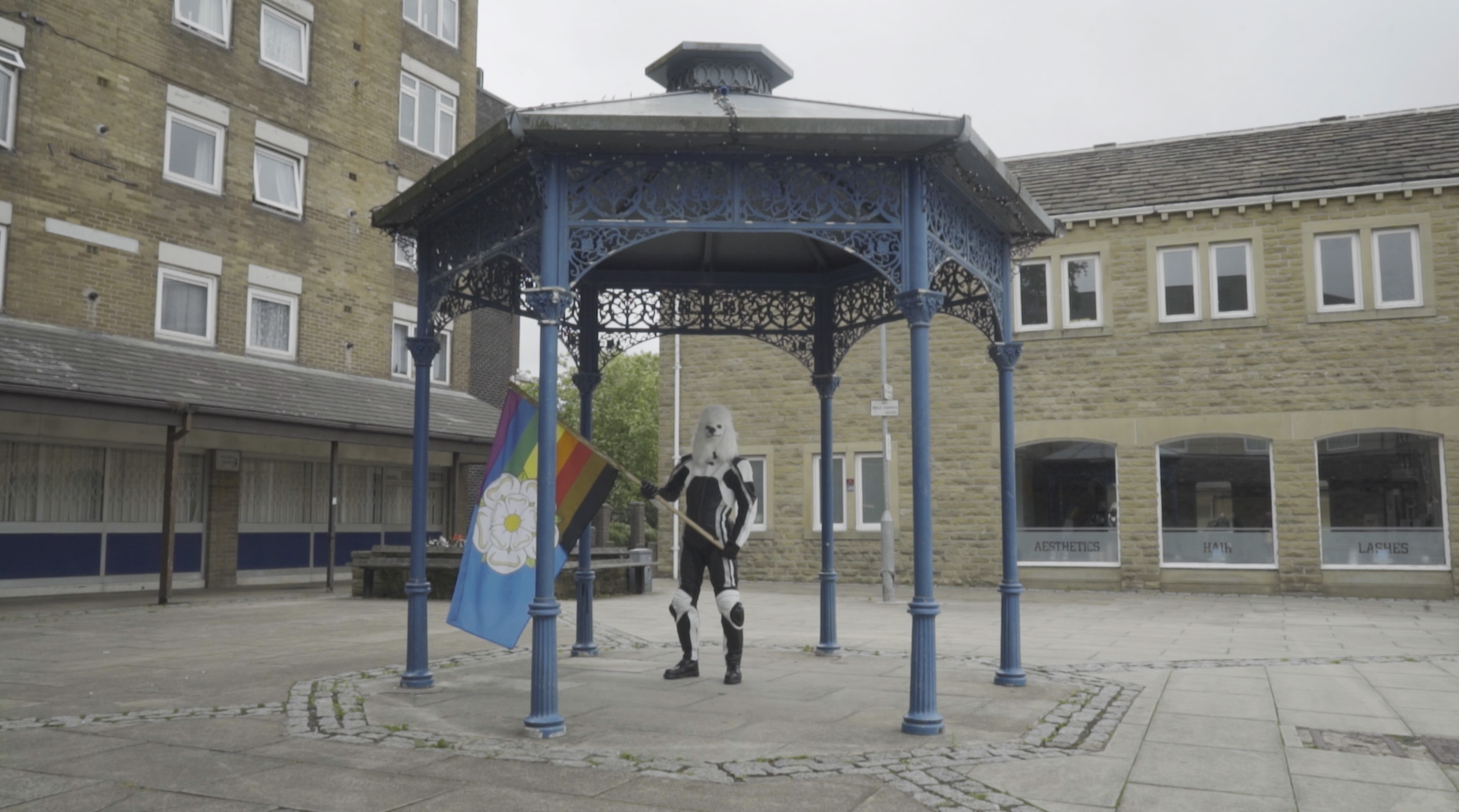 In collaboration with the National Science and Media Museum, we're showcasing the West Yorkshire Queer Stories film collection on Wednesday 18th March from 7pm to 9pm.
This free screening will feature short films commissioned especially for West Yorkshire Queer stories:
'Nine Queer Objects' by Chris Newby explores local queer people's relationships to the objects they hold dear (approx. 45 mins).
'Riding West on a Walrus Tail' by Jesson Hill is a surreal and magical queer storybook which explores West Yorkshire queer identity (approx. 27 mins).
'I'm OK are you OK?' by Matt Mead follows people telling stories from their lives in West Yorkshire, encompassing identity and intersections across the decades (approx. 22 mins) Suitable for age 15+.
The evening will also be an opportunity to see items from the West Yorkshire Queer Stories object collection, including copies of Bradford's Gay Liberation Front newsletters from 1976; lesbian feminist documents from the 1980s; and a copy of the report from the first national trans conference held in Leeds in 1974.
There will be a chance to listen to clips from the West Yorkshire Queer Stories audio collection of over 150 interviews; talk to the project's Community Development Workers; and see Geoff Brokate's photography exhibition of local LGBTIQ+ people who have been participants in the project.
The event starts at 19:00 with a short introduction followed by Chris Newby's films. There will then be a short interval and we will restart at 20:15 with Jesson Hill's film followed by Matt Mead's film.
Click here for venue accessibility information.
BSL interpreter. All films have subtitles.