Celebrating the fabulous creatives who've worked with West Yorkshire Queer Stories... Follow the links in their bios to find out more about their wider work.
Philippa Croft Bayliss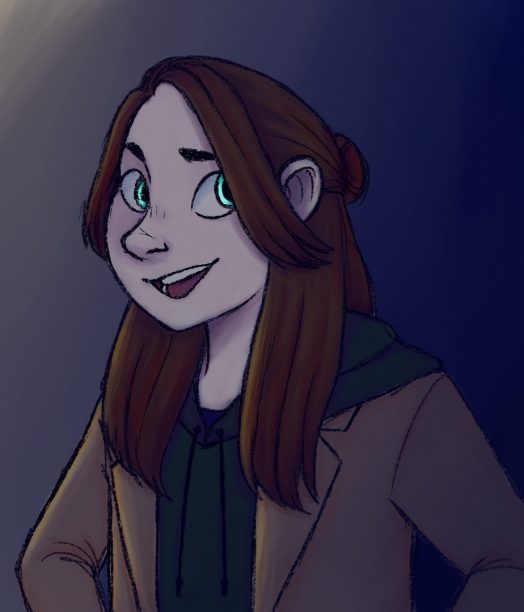 PHILIPPA CROFT BAYLISS (story animator) writes: "I'm an animator/illustrator based in Leeds and Bradford, currently studying animation at Leeds Arts University. I'm originally from the South Wales Valleys but I've mostly grown up living in West Yorkshire.
"My work at the moment has consisted of mainly 2D animation, but I also love experimenting within 3D computer generated animation and some stopmotion. If you'd like to contact me or have a gander at some of my works you can find me on Instagram and Twitter @pumpkin_pips."
Pippa has created short animated films to accompany two of our stories, World AIDS Day 1990 and That's something for you to take back to Yorkshire.
Geoff Brokate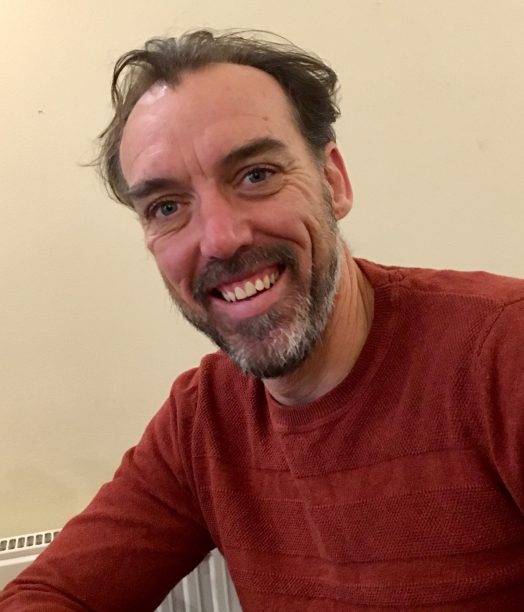 GEOFF BROKATE (participant portraits) writes: "Born in Australia, I have been creating film and photography for 20 years. I am interested in telling stories about people out on the edges of society. I travelled Asia for 10 years documenting the Muslim Uyghurs in China, the slums of Mumbai, the remaining Buddhist monks of Mongolia, child wrestlers in Pakistan.
"My work has been featured in The Guardian, CNN and New Statesman. Since settling in the UK my work has moved towards experimental fine art photography, as I have become more interested in poetic and metaphorical expression. My work has been exhibited at Brighton Photo Fringe, Belfast and Hull International Photo Festival, V&A and will a part of the permanent exhibit at the soon to open National LGBTQ Museum in London."
Kirsty Fife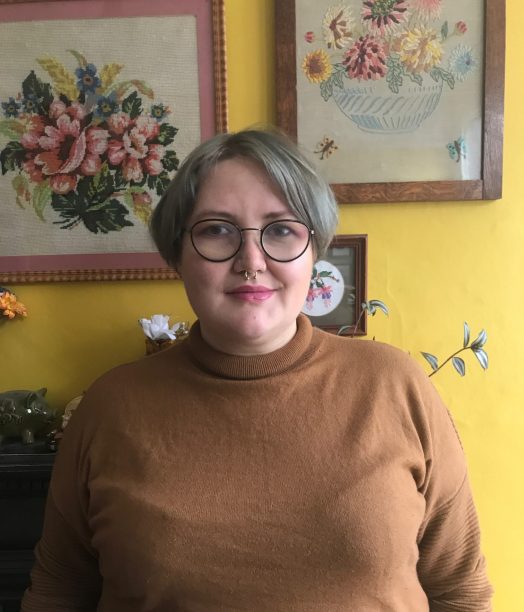 KIRSTY FIFE (Trailblazing Stories zine writer) is a PhD researcher, archivist and cultural producer based in Leeds, Yorkshire. They make personal zines which explore intersections between class, fatness, femme identity and DIY cultures, Between 2010 and 2016 they also ran the fat positive fashion blog Fatty Unbound, which was profiled in national and international platforms including the BBC, BUST and BITCH magazine.
"They also coordinate Weirdo Zine Fest, a self-publishing fair celebrating cultural production by radical and marginalised voices, make DIY music and research how to archive DIY music cultures at UCL.
Watch our short film, Kirsty and Her Queer Zines.
Ian Humphreys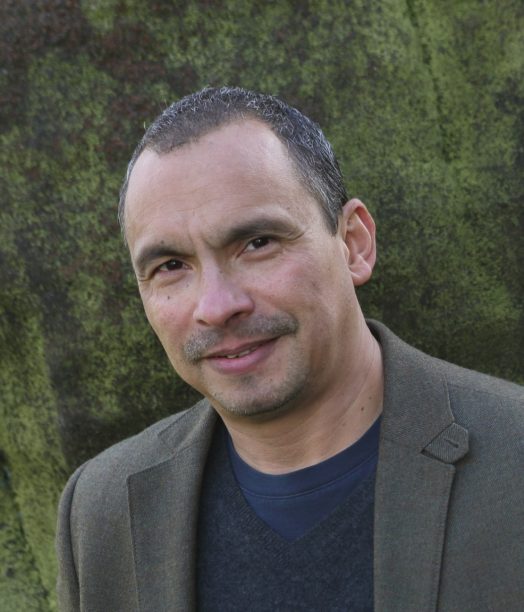 IAN HUMPHREYS' debut collection of poetry, Zebra (Nine Arches Press, 2019) made the longlist for the Portico Prize. The book explores his coming of age as a gay man in 1980s Manchester.
According to the Yorkshire Times, "In all of its magnificent bounty Zebra must be one of the poetry collections of 2019." Ian has won the Hamish Canham Prize and been highly commended in the Forward Prizes for Poetry. A fellow of The Complete Works, his poems feature in Ten: Poets of the New Generation (Bloodaxe, 2017).
Find out more about Ian and the poems he has written especially for West Yorkshire Queer Stories on our blog.
Jesson Hill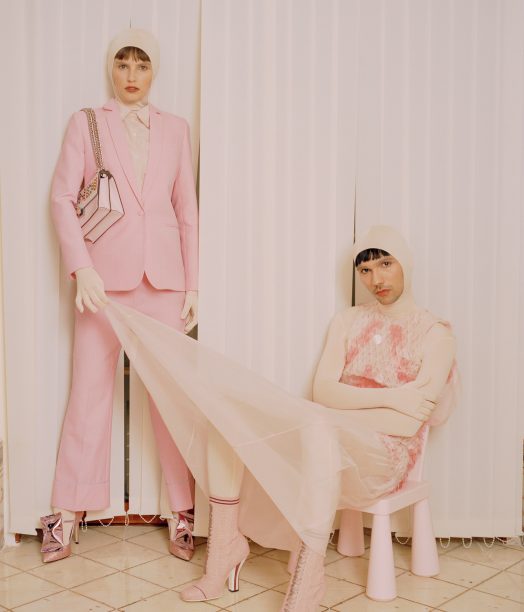 JESSON HILL (project filmmakers) became the first successful recipients of an illegal bio-fusion brain transplant in 2013. Since their operation, their bodies act as separate vehicles for a single consciousness; introversion with extroversion, Yin with Yang, He with She, balance and duality remain deep rooted elements at the core of their practice.
The duo have since given birth to a number of dream worlds which interrupt our daily ritual, shifting the balance of the many things that keep us in our comfort zone, from those small enough to fit in your coat pocket to those large enough to wrap around the entire universe.
Watch the short film they made for WYQS right here on our website: Riding West on a Walrus Tail
Matt Mead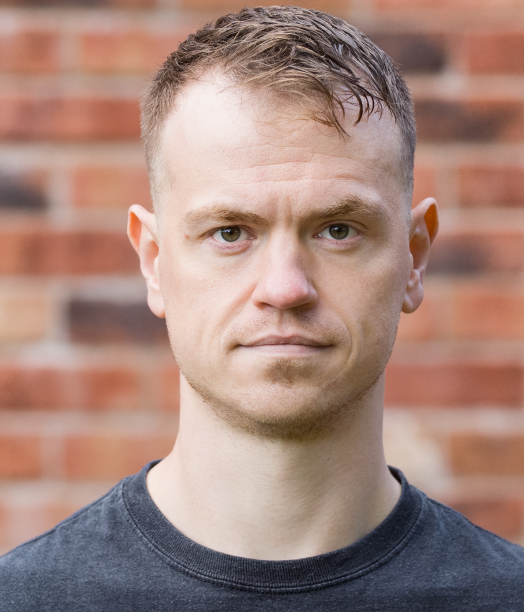 MATT MEAD (project filmmaker) is a queer filmmaker based in London, originally from the Midlands. You can watch his project film, I'm OK are you OK? on our website.
Alongside work in the museum/heritage sector (British Museum, Science Museum, National Museum of Scotland, Wellcome Trust), Matt's films have screened at Aesthetica Short Film Festival, London Short Film Festival, Fringe! and Scottish Queer International Film Festival, amongst others.
Chris Newby
Award-winning screenwriter and director CHRIS NEWBY (project filmmaker) has created nine short films telling the stories of objects and heirlooms held dear by some of our project participants.
You can see all of these together on our Nine Queer Objects page.
Debbie Sharp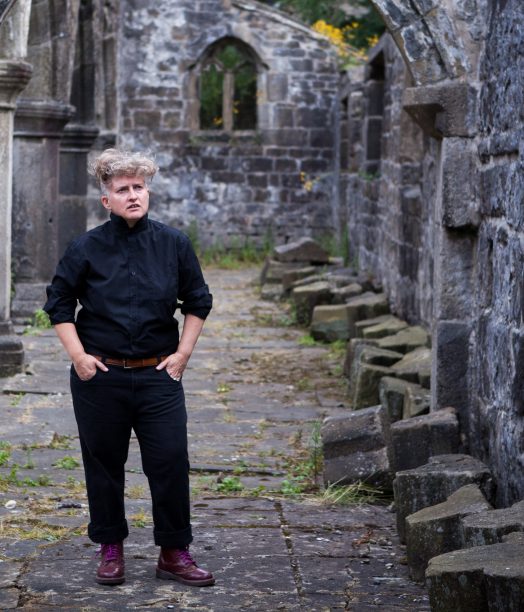 DEBBIE SHARP (project sound artist) is a multi-disciplined Queer artist, curator, activist, and co-founder of The Penthouse, an artist-led LGBTIQ+ contemporary art organisation whose curatorial and research projects are focused on Queer art, Dyke tactics and radical practices.