"You have to take a step into the unknown to survive"
Join us for an evening of poetry and short films inspired by our collection of oral histories.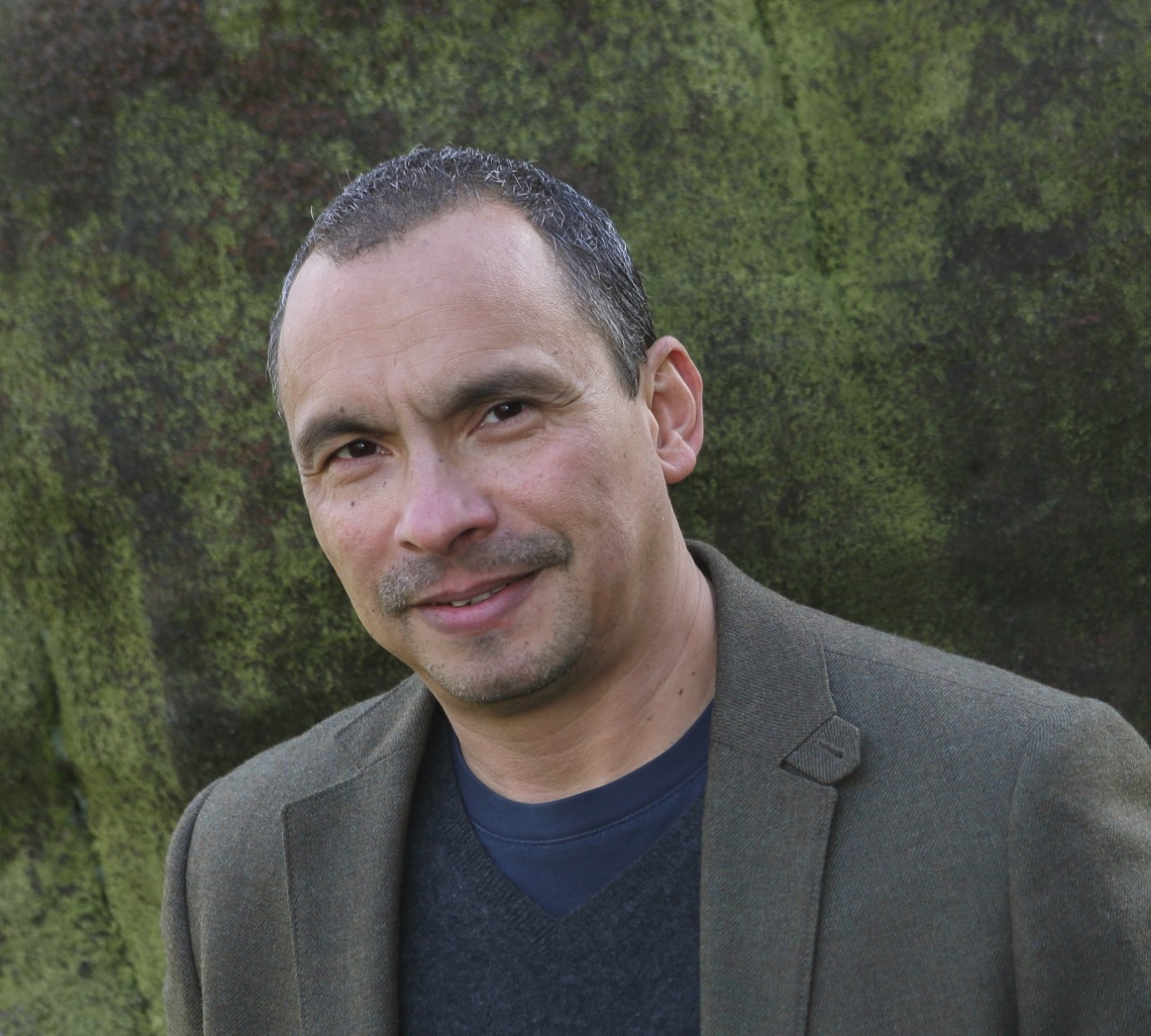 As part of a night of artistic premieres, West Yorkshire-based poet Ian Humphreys will perform five newly-commissioned poems inspired by the experiences of Queer, Trans and Intersex People of Colour who took part in our project.
Ian explains: "The QTIPOC interviewed by West Yorkshire Queer Stories spoke honestly and directly, and their audio documents are important and compelling historical pieces in their own right… Collectively, the suite of poems does not aim to represent any of the narrators' stories; rather it has been inspired by them. I've tried to identify common themes, ideas and experiences, and thread these through the work."
A professional poet and writer living in Hebden Bridge, Ian is a fellow of The Complete Works, the internationally known collective of advanced BAME poets which promotes diversity, quality and innovation in British poetry. He launched his debut collection, Zebra (Nine Arches Press), last year. The Yorkshire Times said of the book, "In all of its magnificent bounty Zebra must be one of the poetry collections of 2019."
Ian's new pieces are being performed for the first time to mark LGBT History Month 2020, as part of the West Yorkshire Queer Stories Celebration Fundraiser…
'A thousand crossings' explores the common theme of QTIPOC having to leave their homes or birthplace to gain acceptance. For the poet, this too has a personal dimension: "At one end of the scale are people, like myself, who leave a rural English village to 'come out' in a big city. At the other end: a gay couple who has to flee Pakistan because of death threats from their families and the Taliban."
'Like a record, baby' references the bar and nightclub Queens Court, a fixture of the Leeds gay scene for nearly 25 years, and mentioned in several interviews. Ian's intention was "to link, through surreal imagery, queer people living in relatively free and safe Western cities to those who are unable to 'be themselves' in their home country, because going to a gay club, for example, would be too risky."
'Prayer for the fabulous ones' aims to remind QTIPOC, queer people in general and straight people here in West Yorkshire and the UK that the LGBTIQ+ community should not take freedoms for granted. "Although it's important to celebrate our culture, our Pride," Ian suggests, "we shouldn't lose sight of those less fortunate than ourselves and, ideally, we should fight for their rights in the same way others who came before us fought for ours."
'i' explores intersectionality and 'inbetweenness' – another common theme. According to Ian, "None of us is only one thing or another – we're contradictions of many things, race, gender, sexuality, class, education, and many of us have fluid identities. The poem looks at how slippery identity can be, how QTIPOC are often 'othered', and at the same time it celebrates uniqueness."
Lastly, 'Seeing the light' touches on another shared theme Ian identified while listening to the collection: "That moment of realisation when you know you have to take a step into the unknown to survive. Again, this could simply be a British QTIPOC going to a queer club for the first time; but it might involve a more perilous journey; a refugee fleeing persecution because of their sexuality or gender identity." Ian recently returned from a trip to Orkney and, while there, visited Maeshowe, which he describes as "a place steeped in mystery and spirituality, which sparked the idea and central metaphor of the poem."
Buying a ticket to our celebration fundraiser will help West Yorkshire Queer Stories reach our match-funding goal of £10,000. Although funded by the National Lottery Heritage Fund, we need to secure a certain amount of funding independently, all of which will contribute towards local LGBTIQ+ history by enabling story-collection, archiving, and updating the website.
Other premieres at the event will be the short films Riding West on a Walrus Tail by Jesson-Hill, an audio-visual storybook exploring West Yorkshire's queer identity, and I'm OK are you OK? by Matt Mead, which tells stories from the lives of queer people living in the region. All of the filmmakers, plus Ian Humphreys himself, will be joining us at the event for a Q&A.
Tickets to our celebration fundraiser on Thursday 27 February are available from Eventbrite.