"As a dyslexic, I am naturally drawn to audio"
MA student CORALIE DATTA, who joined WYQS on a placement from Leeds Arts University, explores her own responses to our collection as both a queer ally and a fledgling curator.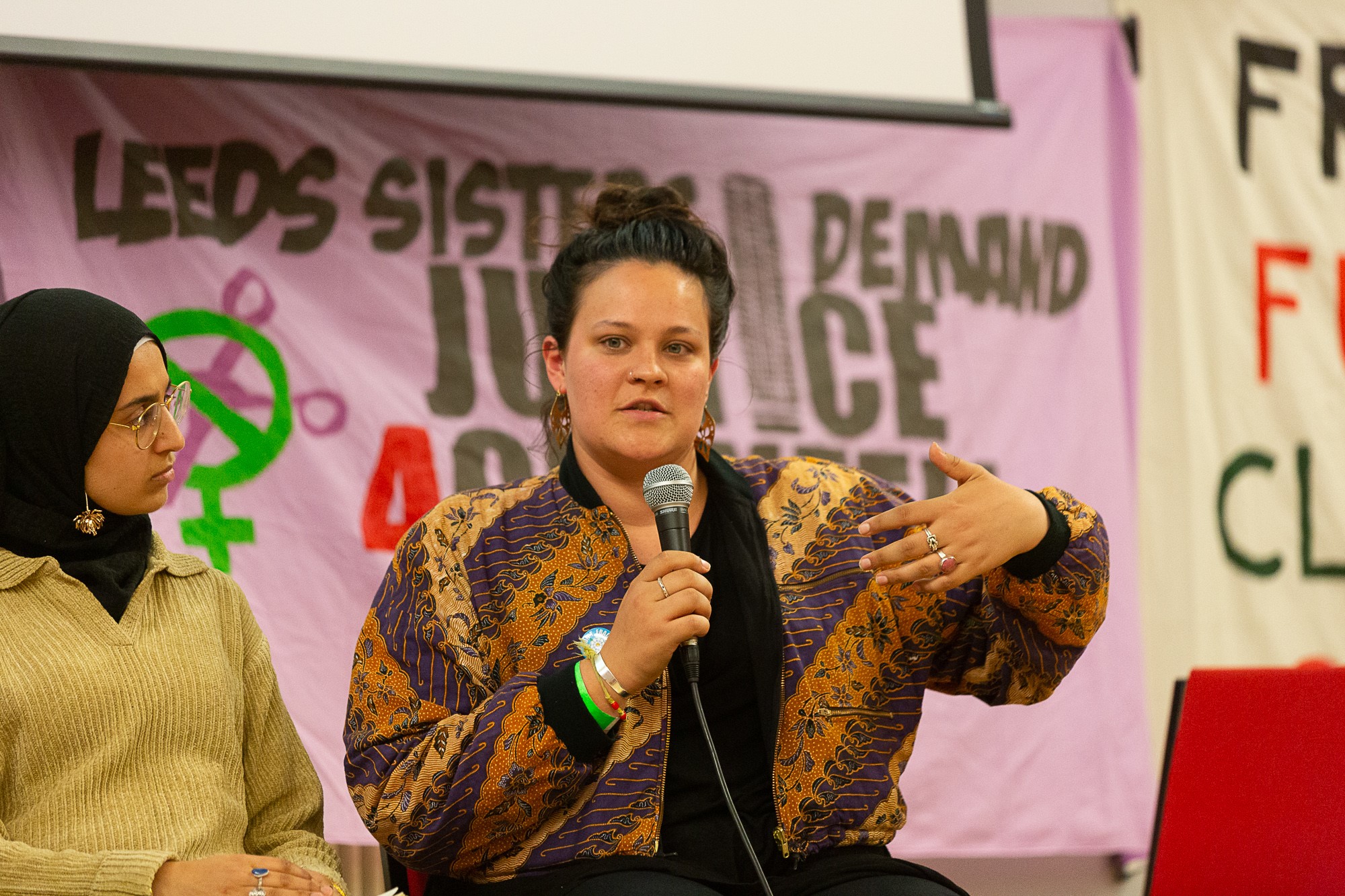 I am Coralie, a cis woman who is as far as I know straight. I consider myself an ally for the queer community and have grown up in a family where being gay or lesbian was celebrated. Many of my parents' friends were lesbians or gay and I have two half-brothers from my father donating sperm to lesbian family friends. Growing up, I wondered from time to time whether I was queer as I rarely fit the gender stereotypes from being a strong, tall woman. But even after questioning, I continued to be attracted to men.
I found out about the project through my MA in curation at Leeds Arts University. As part of the course we go on two placements and West Yorkshire Queer Stories (WYQS) is one that I chose. I wasn't sure what to expect, as most of the placements are either galleries or museums, but wanted to explore all avenues of curation while I have the opportunity, so thought that WYQS would be allow me to do this.
Through the research I have done for my master's degree I have explored methods in which museums and galleries are trying to become more diverse. One of my main focuses has been looking at the subject of polyvocality more closely. This is the practice of using multiple voices to narrate an exhibition as opposed to the traditional curator's voice as the only voice heard within an exhibition space. Often this latter approach leads to people's stories being incorrectly told for them. When I think of myself as a curator, I feel that I adopt more of a facilitation role to enable others to tell their own story. This, in particular, is a reason that I was drawn to WYQS, as they have collected many stories from people who have often been silenced by society.
Whilst on placement at WYQS, I have chosen clips; titled and written blurbs about two stories; and made a summary of another story as part of my exploration of these themes. As a dyslexic, I am naturally drawn to audio as a form of presenting stories or information, due to finding written text difficult. Listening to these stories has therefore allowed me to connect on a more personal level with the people who are telling them and, in a way, share a more emotional space with them as I carry their stories with me. My takeaway from this experience has been for me to want to work more closely with the stories which WYQS has collected in the future, so that they can be shared with a wider audience. I have strong belief that both visual and performing arts are a good way to start conversations, broach difficult subjects and help change people's ways of thinking.