"Had Aram lived, my life path would have been very different"
The origins of Happy Valley Pride go back to the summer of 2015, when Hebden Bridge residents came together to oppose homophobic graffiti that had appeared in the town centre. DAVID KENNEDY shares a personal account of how the popular week-long festival was born...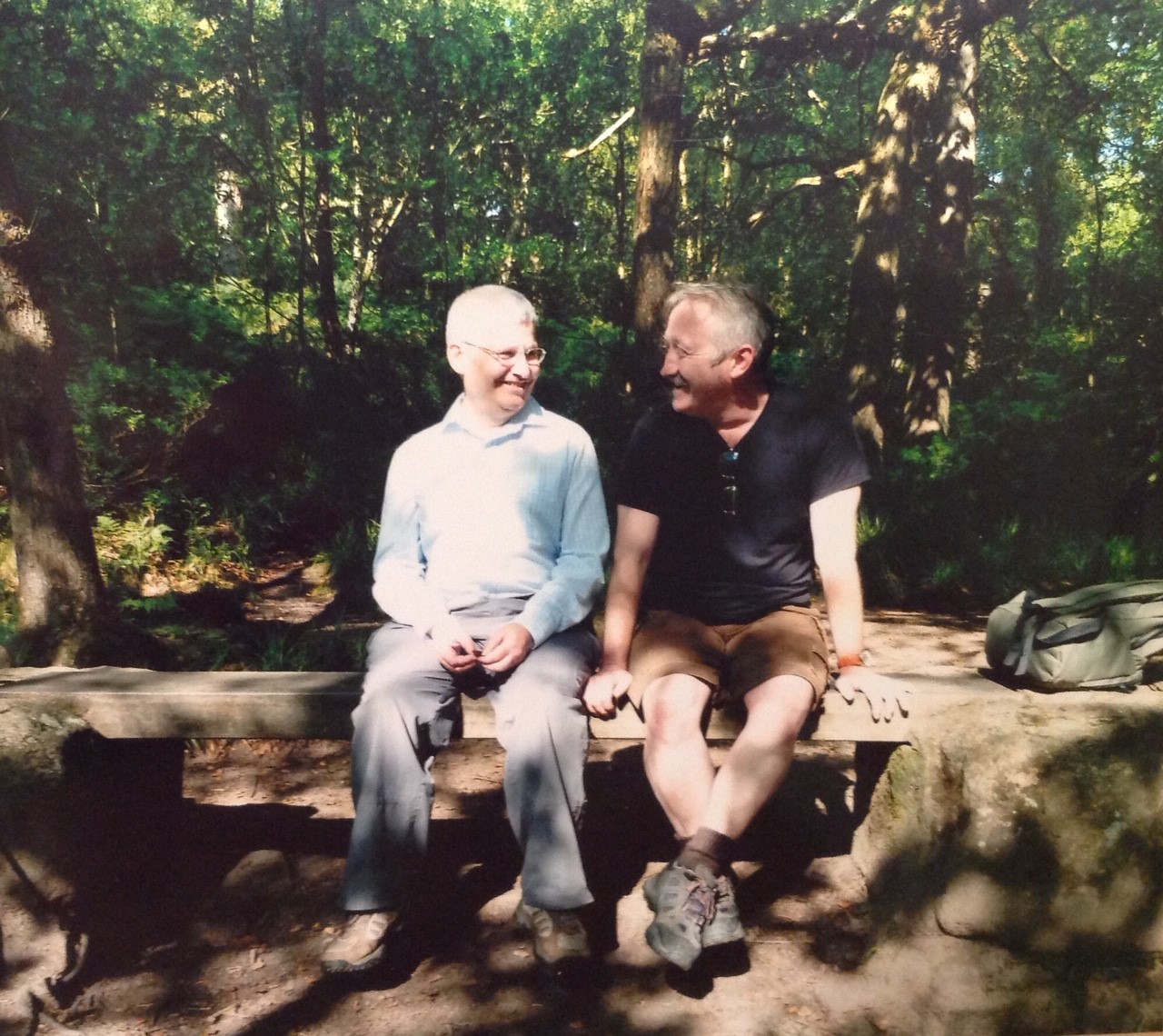 I've been thinking about the West Yorkshire Queer Stories project and the circumstances that brought Happy Valley Pride into existence.
My late husband, Aram, was diagnosed with prostate cancer and given six months to live. We knew our time together was precious so asked ourselves where in the world we like would to live. It was Hebden Bridge, mainly because of our love of walking, particularly around Hardcastle Crags.
I shan't go into too much detail about his illness but he lived for three-and-a-half years, the last period in his life being particularly horrible. Indeed, it was a nightmare… There is no other word.
I was tired and ill when Aram died. I couldn't stop crying for eight months because I was lost without him. He was the love of my life, as I was his. Eventually I began to bring structure back into my life, rebuilding. It was very hard.
One day John Spencer from Country Stores, a deli in the town, ran out of his shop shouting, 'David, David! I've got an idea. Why doesn't Hebden Bridge have a gay pride?'
I had thought about this quite often and so, with this in mind, I approached a friend, Amy, at the town hall. Everybody appeared to know Amy, and Amy in return seemed to know everyone. I asked her if she was interested in starting a gay pride here in Hebden and, with that most exuberant and humorous voice of hers that filled the town hall, she screamed, 'Noooooooooo!'
Amy simply didn't have the time. After the noise had died down she suggested I meet Mike Stephens who worked for Pride in Manchester and so, onto my list he went, and I arranged to meet him.
The rest is history and, in 2016, Happy Valley Pride was born. Had Aram lived, my life path would have been very different. I would have continued with my art. My Aram would have continued as a doctor. We would probably have moved to Hebden anyway. He would have had an allotment where he would have grown vegetables and flowers, which he loved to do. He could name every plant's name in Latin – no hard task for a man who went to Oxford and Cambridge, spoke five languages, could read hieroglyphics, and read up on quantum physics for pleasure.
My gentle husband and I would have grown old together, and my life would have been gentler and calmer. Happy Valley Pride would not have happened.
Perhaps some form of gay pride event, under a different name, would have come into existence but it wouldn't have been the same. Happy Valley Pride has a conscience, a heart and people care about it! It belongs to everybody.
Listen to a clip from David's story, The attraction of Hebden Bridge.
You can also read more about the history of Happy Valley Pride at its official website.
The charity Switchboard can help LGBTIQ+ people coming to terms with bereavement.